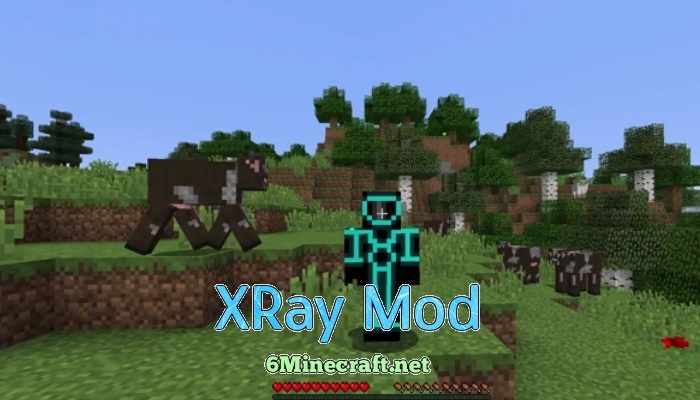 XRay Mod (with fly) is a modification for Minecraft 1.9.4/1.9/1.8.9  which enables X-Ray vision in your world seed. It enhances your mining experience by a great margin and allows you to find desired blocks easily with less effort. It works on both Single and multiplayer on any server you want. It filters all the useless blocks and comes with Nightvision for better view in caves and shafts. It is one the best most right now. The latest version is; X-Ray Mod v4.6.2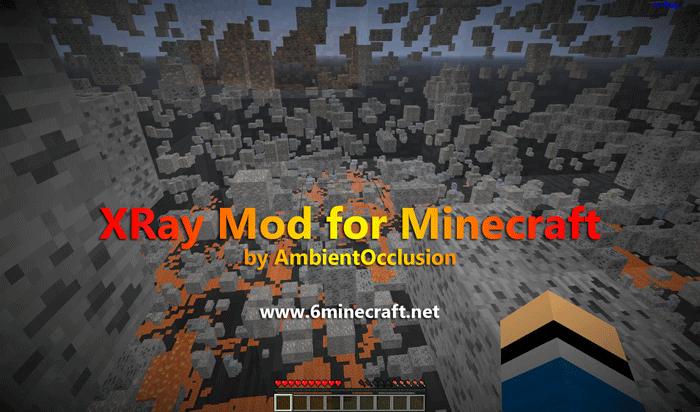 X-Ray Mod Functions and features:
X-Ray Vision – Hotkey: "X"
NightLight vision – Hotkey: "L"
Redstone Finder – Hotkey: "R"
Fly Mod – Hotkey – Hotkey; "F"
Better coordinates – Toggle by pressing "C" or "J"
Compatible with other modifications.
Download Links for the XRay Mod:

For Minecraft 1.9.4, 1.9 and 1.8.9
For 1.9.4 – Xray+Minecraft  (Direct – Ver 16)
For 1.9.4 – Xray+Minecraft  ( Alternate – Ver 16)
For 1.9.2 – Xray+Minecraft  (Direct – Ver 15)
For 1.9 – Xray+Minecraft  (Direct – Ver 13 Fixed Fly Damage)
For 1.8.9 – Xray+Minecraft (Direct – Ver 4.6.2)
For 1.8.9 – Xray+Minecraft (Alternate – Ver 4.6.2)
For 1.8.8 – XRay-4.4 [ Direct – Size: 254 KB]
For 1.8 –  XRay-v4.1.5.jar [Mega]
by AmbientOcclusion  – Last updated 10th May, 2016
How to install XRay Mod for Minecraft?

Windows Operating System
Download the X-Ray mod installer according to your Minecraft version.
Double click the installer file (with .jar extension)
Select the Minecraft profile you want to install mod to.
If you want to install Xray alongside with other mods, drag and drop mod zip/jar file into the X-ray mod installer window.
Then click Install to begin patch.
Run Minecraft and check!
Tips and Warnings
This mod is compatible with OptiFine, Liteloader, Forge and Vanilla Minecraft.
For Minecraft Forge support, download X-Ray mod and place the jar file in /.minecraft/mods folder.
This mod changes .class files, therefore it is not compatible with some mods.
Fly mode is disabled by default, you need to enable it through keybinding in controls menu.
Some Minecraft servers do not allow XRay vision. It is considered as cheat, so be careful.