OptiFine HD 1.13.1/1.13/1.12.2/1.11.2/1.10.2 undoubtedly one of the best mod available for Minecraft. It's developer sp614x has been working on it for a long time and he's keen on providing regular updates.
Opti Fine gives a performance edge to the user and improves gameplay experience on both higher and lower end Computers which makes it a must have modification. In addition, it also smooth experience if you happen to use 3rd party Shader mods with Minecraft.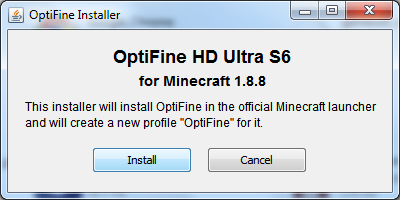 Good News for all the fans:
Sp614x has collaborated with Karyonix for the development of Shaders mod. Now Opti Fine comes with built-in support for Shaders. Starting from S6 Ultra release, you don't need to install any additional plugin or mods.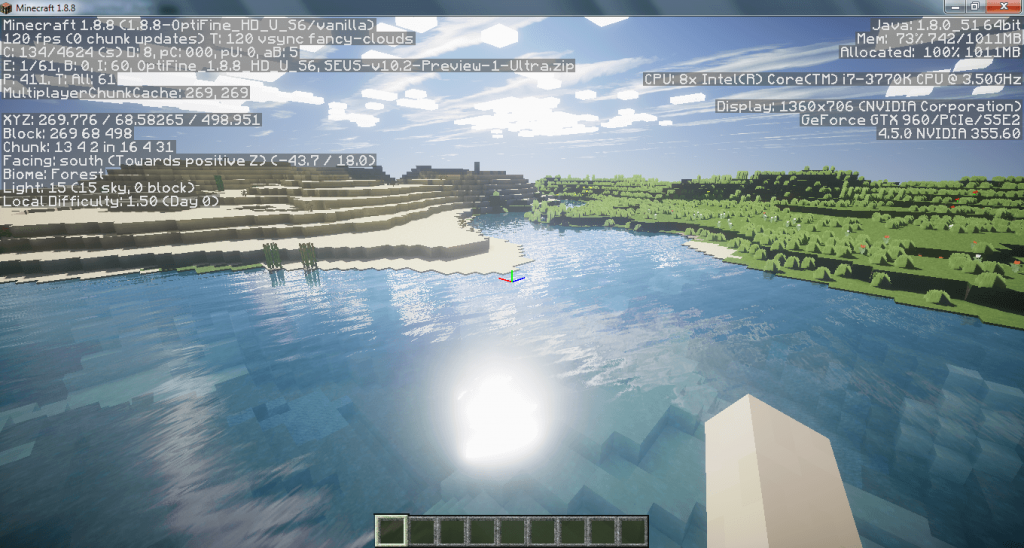 ---

Download OptiFine 1.12 Mod:
Download OptiFine 1.11.2 Mod:
Download OptiFine 1.11 Mod:
Download OptiFine 1.10.2 Mod:
Download OptiFine 1.10 Mod:
Download OptiFine 1.9.4  Mod:
Download OptiFine 1.9.2 Mod:
Download OptiFine 1.9 B1 Mod
Last Updated on 2nd June, 2016
Download OptiFine 1.8.9 H4 Mod
Download OptiFine 1.8.8 G9 Mod :
Last Updated on 18th February, 2016
Download OptiFine 1.8.0 G7 with Forge Mod :
Updated on 4th December 2015
Download OptiFine 1.8 with Forge Mod :
Optifine 1.8 – Opti-fine 1.8_HD_U_F8 (4th Nov, 2015)
OptiFine 1.7.10 Download with Minecraft Forge support:
---
Installation Instructions:
Download the file with Java extension (.jar) – Double click it to initiate installation and then follow the steps.
Note: The (.jar) extension file can either be installed using both Minecraft Forge or just double-click the file.
---
Keep in mind that this modification is released with 3 different variants:
Ultra – It is recommended for high definition PC's that are equipped with fast multi-core processors and 2+ GB of RAM.
Standard – It is for those Computers which have single-core processor and 1 GB of Ram
Light – This version gives old branded (Pentium 4) Computers/Mac's ability to run Minecraft without any lag.
Screenshots:
Some prominent features of Opti Fine:
Increase frames per second (FPS) rate
Support for high-definition textures/resource packs.
Minecraft Forge compatibility
Comes with Installer.
Improved Graphics
Multiplatform (Windows, Mac, Linux)
Ability to handle high resolution Resource packs.
Increased compatibility with other mods
Minecraft Realms support.
Source: Here
I hope that you face no issues or errors running this mod, if you do so, please make sure you are running latest version of Java.