BuildCraft Mod for Minecraft 1.9/1.8.8/1.7.10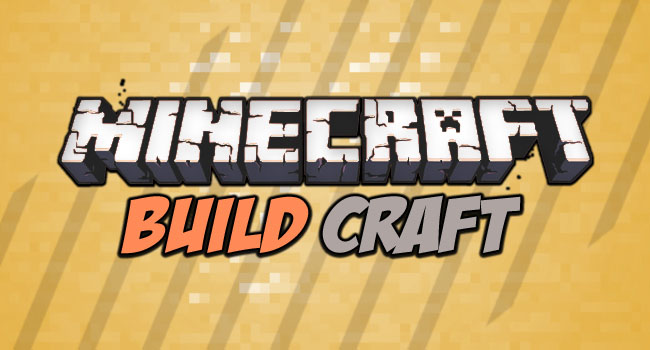 BuildCraft is a modification for Minecraft 1.9/1.8.8 that brings industrial revolution in your Minecraft world. It revamps the vanilla mining system and adds support for Pipes, Engines, Automatic Building/Mining, Crafting Tables, Recipes and Quarry. It automates the simple tasks that you do manually for e.g. mining ores/minerals/smelting and transports it to your base via pipes. It makes mining easy and more convenient combined with its multiplayer support.
BuildCraft Change Log v6.4.15:
 Broken Programming Table logic
 Add-assembly-recipe IMC not working
 Emerald fluid pipes not filtering NBT liquids properly
BuildCraft Change Log v7.1.11 Beta:
Proper Stripes Pipe support for planting.
Assembly Table now displays schedules items, even if not craftable, and lets you remove them.
Assembly Table now has 12 output slots as opposed to 8.
Builders are now smarter and more efficient with their building slot decisions.
New Integration Table! More informative GUI, 8 slots, multiple chipsets into one gate at the same time!.
Recipe Packagers can use items from adjacent inventories – to the sides.
Rewritten /buildcraft command and added changelog viewing.
Rewritten Builder GUI – should hide NEI properly now, render better and it has a scrollbar for the block queue!
Robots can now wear helmets, and soon – other mod items!.
BuildCraft Recipes:
Download BuildCraft Mod for Minecraft

For 1.9:
Available after release.
For 1.8.8:   
Available right after release.
For 1.7.10 – Buildcraft-1.7.10-7.1.12.jar (Direct – Size 2.7 MB)
For 1.7.10 – Buildcraft-7.1.11.jar ( Direct – Size: 2.6 MB)
For 1.7.10 – Buildcraft-Compat-7.1.2-1.7.10.jar (Direct)
For 1.7.10: buildcraft-6.4.15.jar (2.3 MB)
For 1.7.10 Beta:buildcraft-7.0.4-beta.jar (2.2MB)
For 1.6.4: buildcraft-A-1.6.2-4.2.1.jar(1.3 MB)
by SirSengir/SpaceToad – Last Updated 25th October, 2015
How to install BuildCraft Mod for Minecraft
Windows Operating System
First Download and install Minecraft Forge API.
Download BuildCraft Mod zip file form the link above.
Go to Start Menu > Type %appdata%/.minecraft and press Enter.
Open Mod folder (if you don't find it, create one)
Put the Buildcraft zip file there you downloaded in Step #2
Close all the Windows and Start Minecraft to check.
Tips and Warnings
BuildCraft comes with a huge list of files and extensions, it is better to install it on a fresh copy of Minecraft.
ModLoader and ModLoaderMP is not compatible with BuildCraft
If you have any errors/difficulties using this mod, please post in official forums.