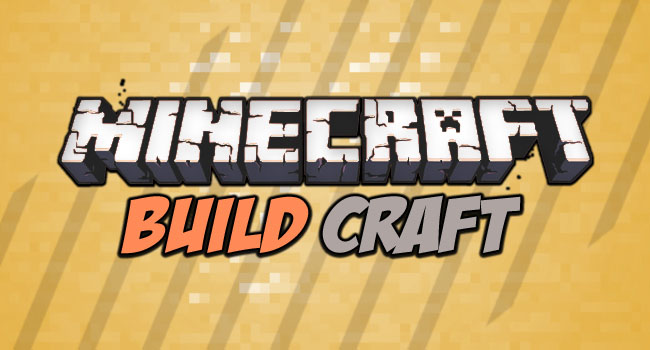 BuildCraft is a modification for Minecraft 1.6.4 that brings industrial revolution in your Minecraft world. It revamps the vanilla mining system and adds support for Pipes, Engines, Automatic Building/Mining, Crafting Tables, Recipes and Quarry. It automates the simple tasks that you do manually for e.g. mining ores/minerals/smelting and transports it to your base via pipes. It makes mining easy and more convenient combined with its multiplayer support.
BuildCraft Change Log v4.2.2:
New: Iron Fluid Pipes now get orientation triggers as well. (Speiger)
Fix: Engines no longer drop double the items. (CovertJaguar)
Fix: Filler Pattern selection is less derpy. (CovertJaguar)
Fix: Desert Oil Biome should decorate. (CovertJaguar)
Fix: Advanced Crafting Table now properly supports custom IRecipes with variable outputs. (CovertJaguar)
BuildCraft Recipes:
Download BuildCraft Mod for Minecraft
For 1.6.4: buildcraft-A-1.6.2-4.2.1.jar(1.3 MB)

by SirSengir/SpaceToad – Last Updated 14th February, 2014
How to install BuildCraft Mod for Minecraft
Windows Operating System
First Download and install Minecraft Forge API.
Download BuildCraft Mod zip file form the link above.
Go to Start Menu > Type %appdata%/.minecraft and press Enter.
Open Mod folder (if you don't find it, create one)
Put the Buildcraft zip file there you downloaded in Step #2
Close all the Windows and Start Minecraft to check.
Tips and Warnings
BuildCraft comes with a huge list of files and extensions, it is better to install it on a fresh copy of Minecraft.
ModLoader and ModLoaderMP is not compatible with BuildCraft
If you have any errors/difficulties using this mod, please post in official forums.