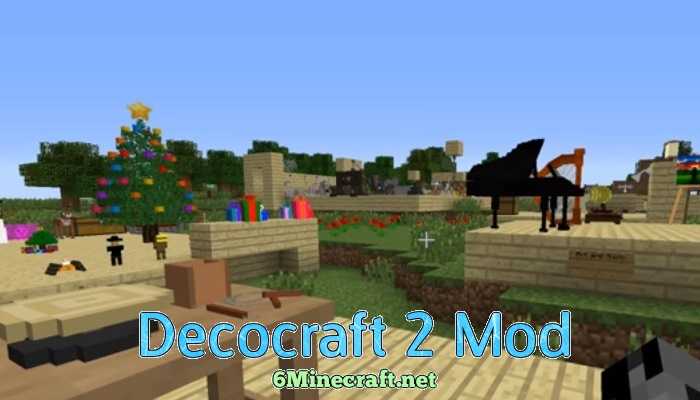 Decocraft Mod 1.13.1/1.13/1.12.2/1.11.2/1.10.2 for Minecraft is custom modification which helps to enhance the beauty in the MC world. It propagates the cinematic view in the game by adding up the decorative items. The unlocking of the item requires a proper crafting recipe and then you can have it in your inventory. The objects of decorations can be easily placed on the location where ever you need.

The mod requires such a small space on the drive and demand a deep look into the craft guide recipe's. The development phase is one hundred percent complete with most of the glitches fixed in the first place. The recent version will depend on the forge release and its currently available with latest Minecraft.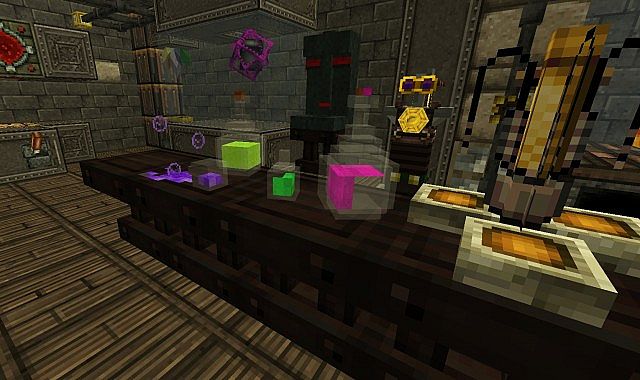 DecoCraft 2 Mod for Minecraft:
For Minecraft 1.10.2 (Curse) – Decocraft-mod.jar  ( File Size: 10.70 MB)
For Minecraft 1.9.4 (Curse) – Decocraft-mod.jar  ( File Size: 10.48 MB)
For Minecraft 1.8.9 (Curse) – Decocraft-mod.jar  ( File Size: 10.48 MB)
For 1.7.10 (Direct) – Decocraft-2.3.2_1.7.10.jar   ( File Size: 10.4 MB)
For Minecraft 1.7.10 (Curse) – Decocraft-mod-1.7.10.jar  (File Size: 10.4 MB)
Last Updated on 13th April, 2016
How to Install DecoCraft 2 in Minecraft:
First you have to install Minecraft Forge, it is a mod that is the base of other mods. Once Forge is installed run Minecraft once after that using Forge profile from the launcher.
Now open Minecraft installation directory. Press WinKey+R type %appdata%/.minecraft and press Enter.
Open up Mods directory, download the DecoCraft 2 mod JAR file and move it into that directory.
Now re-launch Minecraft, open Mods from the Menu, you will see Decocraft in the list, enjoy playing!
If you are able to detect a broken link then please provide information. The required action will take place within few hours to make players experience smooth.