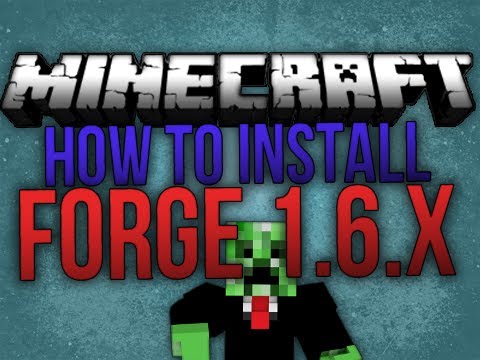 As Mojang released Minecraft 1.6.1 with new and advanced launcher, everyone is excited to try out the new version and of course install their favorite mods. But, before doing so, you need to install the dependencies (API's) like Minecraft Forge or ModLoader first. Since the new launcher came up with a profile system, installing new mods is a troublesome process and many are stuck. So, here's a little guide to install Forge to make your life easier.
How to install Minecraft Forge in v1.6.1 (by ezekielelin): 
In this tutorial I'm going to refer to the minecraft folder (.minecraft,Application Support/minecraft, etc.) as [minecraft]. For example, the saves folder is located at [minecraft]/saves.
Open [minecraft]/versions.
Duplicate 1.6.1
Rename to Forge-1.6.1
Open Forge-1.6.1
Rename 1.6.1.jar to Forge-1.6.1.jar
Rename 1.6.1.json to Forge-1.6.1.json
Delete Forge-1.6.1.json and download this file: http://cl.ly/Q0YR. You will need to open the zip, then put it in [minecraft]/versions/Forge-1.6.1/
You should now have a folder looking like this: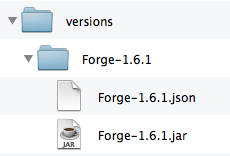 Open [minecraft]/libraries
Make a folder called cpw and open it
Make a folder called mods and open it
Make a folder called fml and open it
Make a folder called 5.2.29 and open it
Download the latest 1.6.1 Forge and rename it to fml-5.2.29.jar
Put it in [minecraft]/libraries/cpw/mods/fml/5.2.29
Open the Minecraft launcher
Make a new profile, set it to release Forge-1.6.1 as the version.
Play.
You'll have to follow the above procedure to install Forge in Minecraft or unless Lexmons/Forge team comes up a installer application. If you're still having any trouble, post a comment below.