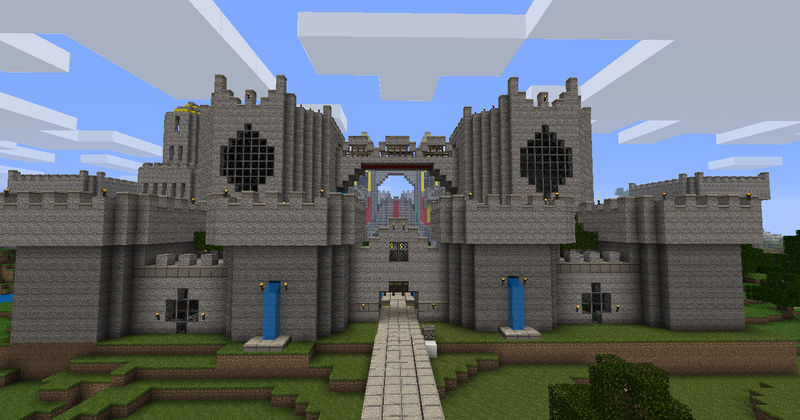 Instant Structures 1.13.1/1.13/1.12.2/1.11.2/1.10.2 is a modification for Minecraft that automatically builds preassigned structures within few moments after user command. The time to build will vary from instant to couple of seconds depending on the size of Structure. ISM contains a comprehensive list of structures, ranging from Roman era buildings to medieval castles, Sci-Fi vehicles and what-not. Over 275+ structures can be instantly spawned using this mod. You can preview each and everyone of them, also you can flatten the land before doing so.
Mod Features
Scan your structures for future reference
Browse through gallery using in-game Wiki
Flatten land and choose structure base blocks
Resize your small structures into huge ones using Variable blocks.
How to spawn Instant Structures, tutorial video:

Screenshot gallery:
Here's the list of item recipes and in-game screenshot of Instant Structures mod. Usually, you would need just "Wiki" for construction, rest items are not required.
Download Instant Structures Mod 1.12.1/1.11.2/1.10.2/1.9.4 by MaggiCraft

For Minecraft 1.11.2
Instant-Structures-Mod.jar (27.01 MB)
For Minecraft 1.10.2
Instant-Structures-Mod.jar (34.55 MB)
For Minecraft 1.10
nstant-Structures-Mod.jar (34.59 MB)
For Minecraft 1.9.4
Instant-Structures-Mod.jar (34.59 MB)
For Minecraft 1.9
Instant-Structures-Mod.jar (34.74 MB)
For Minecraft 1.8.9 
Instant-Structures-Mod.jar ( Direct – 28.38 MB
Last Updated on 4th February 2016
For Minecraft 1.8
ism-7.0.9.jar [ Direct – Size: 19.3 MB]
How to install Instant Structures Mod in Minecraft
Install the latest build for Forge API. Start the game and run your world save once to complete Forge installation.
Download instant Structure mod zip file into your hard drive
Now you need to access Minecraft installation directory.
For Mac: Use Finder's 'Go to folder…' command ( ⇧ + ⌘ + G ) type ~/Library/Application Support/minecraft and hit Enter
For Windows: Press WinKey+R, type %appdata%/.minecraft and hit Enter
Open Mods folder, if you can't see it proceed by creating one.
Drop and drop the mod jar file into the newly created mods folder
Launch Minecraft using Forge profile. Enjoy
Tips and Warnings:
Backup your existing World saves before using this modification
This mod uses high amount of CPU. If you have resource intensive applications running in background, please close them.