Soartex Fanver is a texture pack for Minecraft 1.7.2 mostly known for its artistic details and comic styles. It was originally called Soartex pack but a fan later continued its development that's why its known as Soartex Fanver. It's a complete texture pack with textures for every block inside the game. It can work with different modifications and fully customizable as per your requirements. The latest version is; Soartex Fanver Resource Pack v2.6.2.
Soartex Fanver Features:
Supports 84 additional modifications.
Fully customizable
Dedicated patcher for new mods compatibility
Perfect for Vanilla Minecraft
Soartex Fanver Texture Pack Screenshots: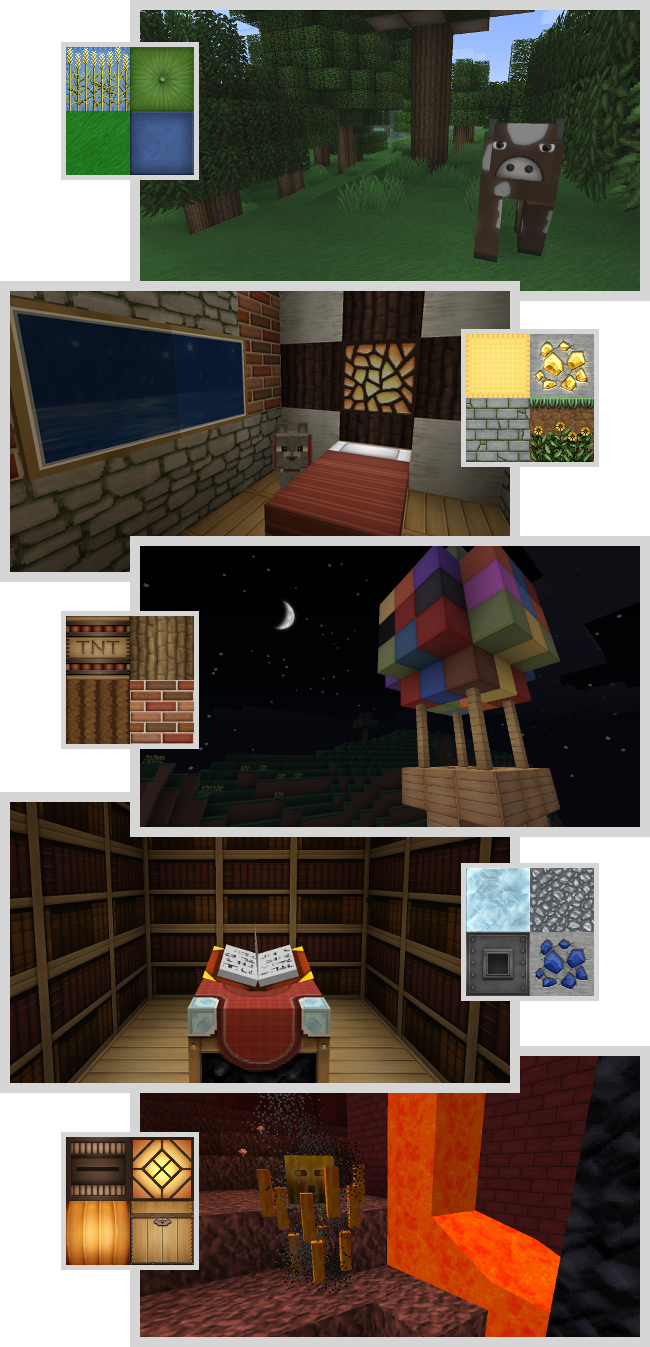 Soartex Faver Texture Pack 1.7.2/1.6.4 Download
Modded version: Soartex_Modded.zip
Includes everything inside the Primary Download as well as textures for 84 mods.

Plain version: Soartex_Fanver.zip
The best Soartex textures for vanilla minecraft.

by Soartex Fanver – Last updated 26th October, 2013
How to install Soartex Fanver Texture Pack
Download and install/use OptiFine HD or MCPatcher HD Fix
Go to Start Menu > type %appdata%/.minecraft and hit enter
Go to Resource packs folder
Download Soartex Fanver TP and move the zip file to resourcepacks folder
Launch Minecraft, go to Options > Resource Packs > Select Soartex Fanver pack and open your world.
Tips and Warnings
Please make a back-up of your saves before installing any texture pack
You can find more details about customization tips, mod textures on this link.