OptiFine HD Mod for Minecraft 1.9/1.8.8/1.7.10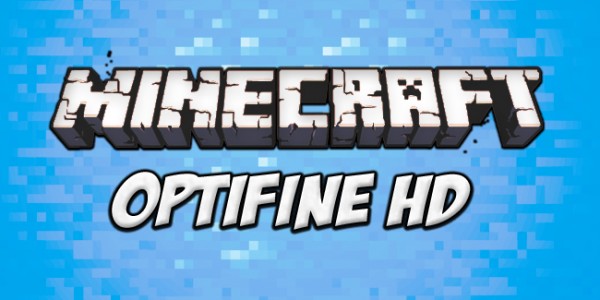 OptiFine HD for Minecraft 1.9/1.8.8 is a performance enhancement modification which doubles the FPS (frames per second) rate inside your world. It makes use of your on-board/PCI express video card to provide support for improved graphics by adding HD textures, animations and eye candy to your Minecraft. It automatically installs HD texture packs and allows you to modify rendering, fog, weather and various visual options to better customization. The latest version supports; OptiFine HD 1.8.8 and 1.7.10
OptiFine HD Mod Features:
FPS boost – Makes a significant change (2x) in your game performance.
Support for HD Textures – Automatic installation for HD Texture packs of any size, makes MCPatcher HD Fix obsolete..
Configurable Smooth Lighting – Smooth lightning with better shades.
Smart Advanced OpenGL – Enchanced Graphic card support.
Fog control – Manage the in-game fog according to your needs
Mipmaps – Makes smooth objects
Better and realistic Grass/Snow
FPS control – Limit the FPS rate for stabilization
Imrpoved Chunk Loading Control
Configurable Details – Control every visual inside game
Configurable animations – Supports custom animation for every object
Fast Texturepack Switching – Switch texture packs w/o quitting game.
Debug – Helps you recoever if something goes horribly wrong.
Time Control – Control time in creative mode.
Autosave your settings.
Download OptiFine HD Mod for Minecraft 1.9, 1.8.8 and Below

Download OptiFine 1.8.8 G1 with Forge Mod :
OptiFine_1.8.8_HD_U_G1.jar (24th Nov, 2015)
Download OptiFine 1.8 with Forge Mod :
Optifine 1.8 – Optifine 1.8_HD_U_F8 (4th Nov, 2015)
Download OptiFine 1.8.8 with Shaders Mod :
Download OptiFine for 1.8.8 without Shaders:
For Minecraft 1.8.1 – (Installer C7 Ultra)
For Minecraft 1.7.10 (Installer, Forge compatible)
For Minecraft 1.7.9
For Minecraft 1.7.4 (non-Forge)
For Minecraft 1.7.2
Forge #1032 supported. Double-click Jar to automatically install or put jar file in mods folder.

For Minecraft 1.6.4
For Minecraft 1.5.2 and newer
For this version, you need to manually drag and drop all mod's files into the Minecraft.jar. No forge required.
by sp614x  – Last updated on 23rd October, 2014

How to install OptiFine HD Mod:
You can use Magic Launcher to install OptiFine or read the guide below:
Download OptiFine HD Mod file (Jar extension) according to your game version.
Use Forge installer to install Minecraft Forge. Run the game once to complete Forge installation.
Now, Go to Start Menu > Type %appdata%/.minecraft/mods and hit Enter key.
Move the Mod Jar file into the mods folder you downloaded in Step #1.
Now open Minecraft Launcher, Select Forge profile from dropdown menu and click 'Play Minecraft'
Tips & Warnings
If you have previously used MCPatcher, unpatch all its features and revert to default texture pack.
This mod is compatible with ModLoader, Forge and other popular mods.
OptiFine may not be compatible with other Forge mods, so better install it on fresh copy of game first.
Make sure you have latest version of Java installed in your operating system.
Source: Here