Mo' Creatures Mod for Minecraft 1.9/1.8.8/1.7.10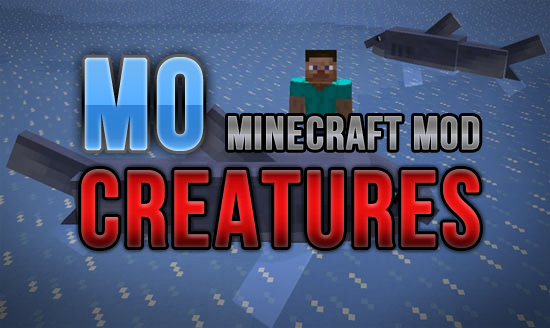 Mo' Creatures is a modification for Minecraft 1.9 that brings additional animals and creatures in your Minecraft. This mod makes your world filled with living creatures environment the moment you install it. It adds variety of new units to grasslands to water and sky. Mo' Creatures also loads your inventory with new items to make your mining experience better. The great thing about this mod is, every animal has its own specialties/skills which makes it even better. They give different rewards, taming options, battles and much more. The latest version is; Mo Creatures 1.8
Mo' Creatures Changelog (v8.8.8)
Fixed canspawn.
Fixed various sounds.
Fixed mocreatures spawning in unintended biomes.
Fixed enablehunters option not working properly when disabled.
Fixed creativetab.
Fixed ostrich flying controls
Added Ents
Added Moles
Requires v1.8 Forge Build 1450 or above.
No longer requires GUI API
Screenshots:
Download Mo' Creatures for Minecraft
For 1.9 snapshots and 1.8.8:
Not released yet, probably because Minecraft coder pack is under development.
For v1.8 [beta]
For 1.7.10

by DrZhark – Last Updated 5th August, 2015
How to install Mo Creatures Mod in Minecraft
Windows Operating System
Download and install the following mods first:
Go to Start Menu > Type %appdata%/.minecraft and press Enter
Go to mods folder (if you don't find it create one)
Download Mo' Creatures and CustomMobSpawner files and put it in ./minecraft/mods folder
Run Minecraft to verify mod installation.
Tips and Warnings
Please make a backup of your saves and Minecraft.jar before installation.
Mo' Creatures mod supports Bukkit, there is an separate version for it.
SMP is supported since it requires Minecraft Forge
You can rid get off the horse by pressing 'Shift' key
Please check official thread for more details about the mod.